Australia's incoming ambassador to Washington, Kevin Rudd, has been accused of engaging in "opinionated lecturing" after he declared the United States needs to stop throwing its allies "under a bus" on the economy.
Key points:
Kevin Rudd called on the United States to open its markets to allies, despite "over-riding protection sentiment" in Congress
Shadow Foreign Minister Simon Birmingham criticised the former PM's language 
Mr Rudd stressed he was not speaking as Australia's US ambassador 
The former Prime Minister, who takes up his prestigious appointment in March, claimed the Biden administration was operating with "one arm tied behind its back" in the Asia-Pacific because it had not focused on the importance of trade in favour of security ties.
"For the future, what is the missing elements in US grand strategy? It's called the economy, stupid," Mr Rudd told Bloomberg TV, invoking a famous phrase attributed to president Bill Clinton's former adviser, James Carville. 
"You cannot continue to assume that there'll be collective solidarity on security questions but, on the economy, the United States is happy to throw some of its allies under a bus.
"And, for those reasons, the United States Congress needs to embrace, instead, a different strategy, which opens its markets more to its allies in Asia and in Europe, despite the over-riding protection sentiment of the US Congress and political class in general."
In his first media appearance since being named the next US ambassador, Mr Rudd argued that America's strategic stance would only succeed if the world's largest economy opened up its markets.
"You cannot have a strategy which has one arm tied behind its back, namely, trade and the economy," Mr Rudd said.
"You must, in fact, have both wings flying. Otherwise, this bird doesn't take off," the former Labor leader told a panel discussion focusing on the international economy and markets.
Last month, Shadow Foreign Minister Simon Birmingham noted the significance of Mr Rudd's appointment but has now criticised the former Prime Minister's language.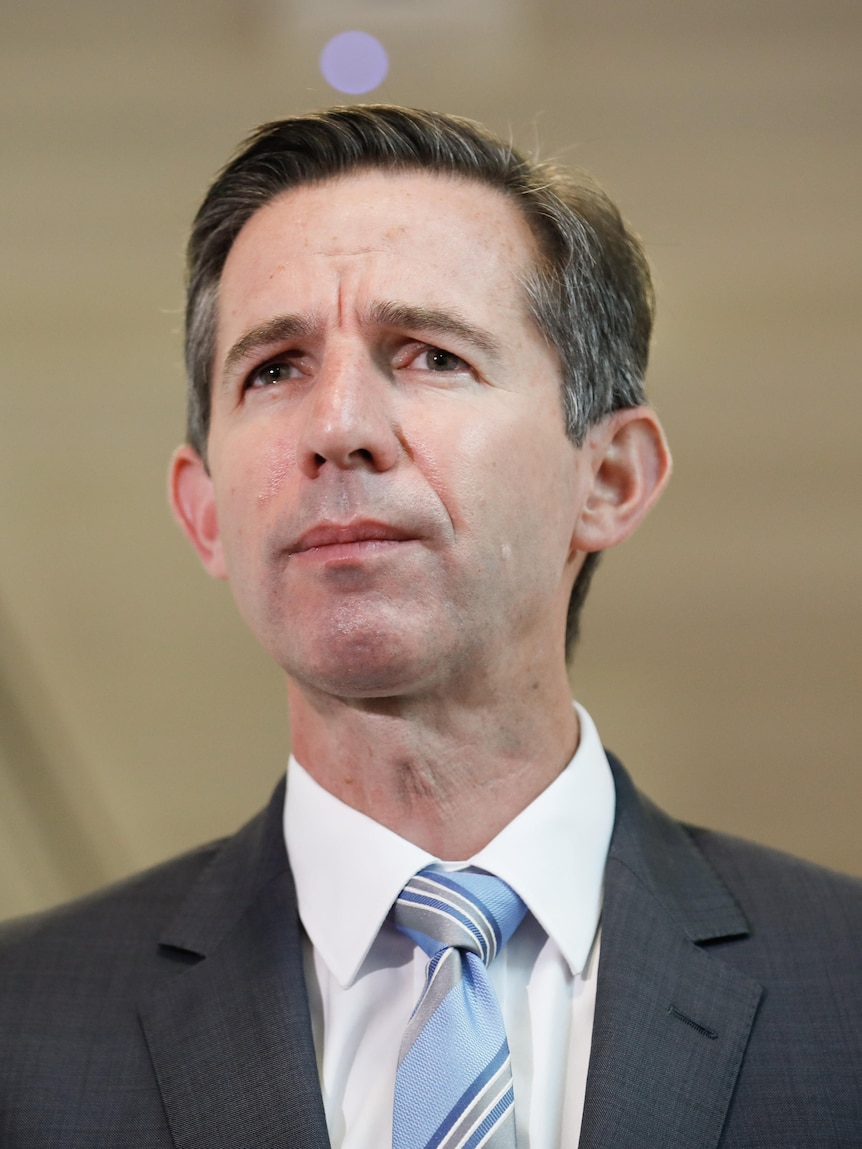 "Encouraging the US to pursue deeper economic engagement in our region and with other allies is smart, strategic and consistent with recent Australian ambassadors to the US," Senator Birmingham said.
"Opinionated lecturing of the US before you've even started your new ambassadorial role in the US is far less strategic.
"I doubt many will see Kevin Rudd's tone as an encouraging start to a role that requires both deft handling and policy smarts."
Inside government ranks, some MPs have privately expressed concern at the outspoken approach their former colleague may take in his new diplomatic role, suggesting he could become a "second foreign minister" based in Washington.
Mr Rudd stressed he was speaking in his capacity as president of the Asia Society and had not begun his ambassadorial role, noting it was "three months before I turn into a pumpkin".