Three months from the state election, New South Wales Labor has announced its plan to address housing affordability by abolishing stamp duty for some first-home buyers and reducing the tax for others.
Key points:
Labor's announcement comes after the government passed significant stamp duty reform late last year
The opposition predicts 95 per cent of all of first-home buyers in NSW would pay no tax or a reduced rate under their plan
The government's overhaul means home buyers have a choice between stamp duty or an annual land tax
The policy is in response to the government's stamp duty reform, which passed parliament last year and gives first-home buyers the choice between paying stamp duty or a land tax.
Under this scheme, buyers can opt to pay a smaller annual land tax of $400 plus 0.3 of the property's land value on new houses up to $1.5 million and vacant land up to $800,000.
Labor has mounted fiery opposition to the land tax, arguing it is a "forever tax", and has promised to abolish the legislation if elected in March.
Their plan promises to abolish stamp duty altogether for first-home buyers buying properties worth up to $800,000 — effectively expanding the current exemption of $650,000.
First-home buyers purchasing properties up to $1,000,000 will also be offered a discount.
The offer only applies to new and existing homes, not vacant land.
Labor says Parliamentary Budget Office assessment found the policy would cost no more than $722 million over three years, and in that time 27,000 first-home buyers would have paid no stamp duty whatsoever.
A further 18,000 people would have paid a discounted rate, according to Labor, which means about 95 per cent of first-home buyers in the state would either pay no tax or a reduced rate.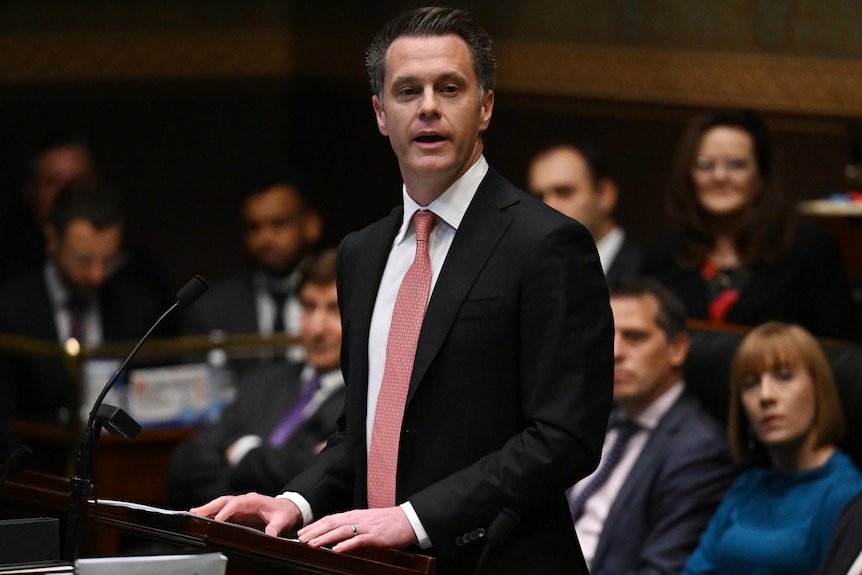 Opposition Leader Chris Minns says he wants more singles, couples and families in a position to realise the dream of home ownership.
"We are currently in a situation where the ABS [Australian Bureau of Statistics] numbers indicate the number of first-home buyers approved for a home loan has halved since the peak in December 2020," he said.
'We have acute housing stress for many young people to get into the housing market. We think it's the start that many young families need to enter a very expensive housing market in New South Wales.
"The choice for first-home buyers at the next election is clear — pay less tax under Labor, or pay a forever tax on the family home under Dominic Perrottet," he said.
Shadow Treasurer Daniel Mookhey says the proposal is "sensible".
"When we have rising interest rates, rising cost of living, rising electricity prices, the last thing first-home buyers need is a forever tax on their homes," he said.
The premier has refuted the "forever tax" claim by Labor, arguing his government's reform is about getting people into their first home, not their forever home.
"Those buying a home to live in for life can still choose stamp duty, but for many, paying an annual tax for the limited time they actually live in the property will make more sense," he said last year.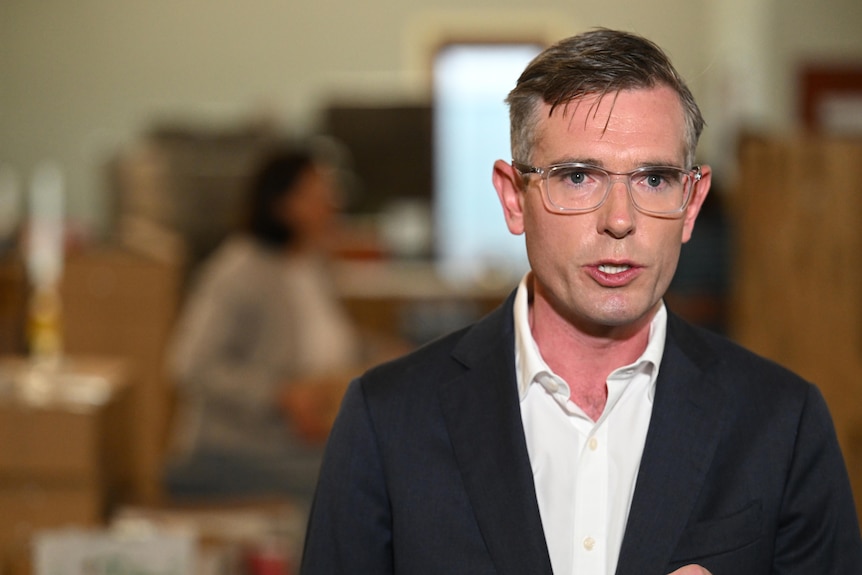 Treasurer Matt Kean said the government's plan was more generous.
"Under our plan you can get first home buyers support for purchasing a property up to $1.5 million. Under Labor's plan it's only up to a million dollars," he said.
"So that means thousands of first home buyers that will benefit under the Coalition's proposal won't benefit from Labor's proposal."
Mr Kean said Labor's plan locked families out of some suburbs.
"The median home price in Oran Park and Marsden Park is already above the one million dollars threshold that Labor's set," he said.
ABC analysis shows for a $1.5 million property in Penrith, stamp duty would cost close to $67,000, while land tax would be $2,500 each year.
The scheme, a pet project of Mr Perrottet, is costed at $728.6 million over the next four years and officially comes into effect on January 16.
The premier has been a proponent of scrapping stamp duty altogether for several years, calling it the "biggest impediment" to young people getting their own homes.
"Stamp duty is the worst tax that any government can have," he said last year.
However, he has stressed that scrapping stamp duty altogether would be impossible without federal government assistance.
Last financial year, the New South Wales government made more than $14 billion in land-related transfer duty.