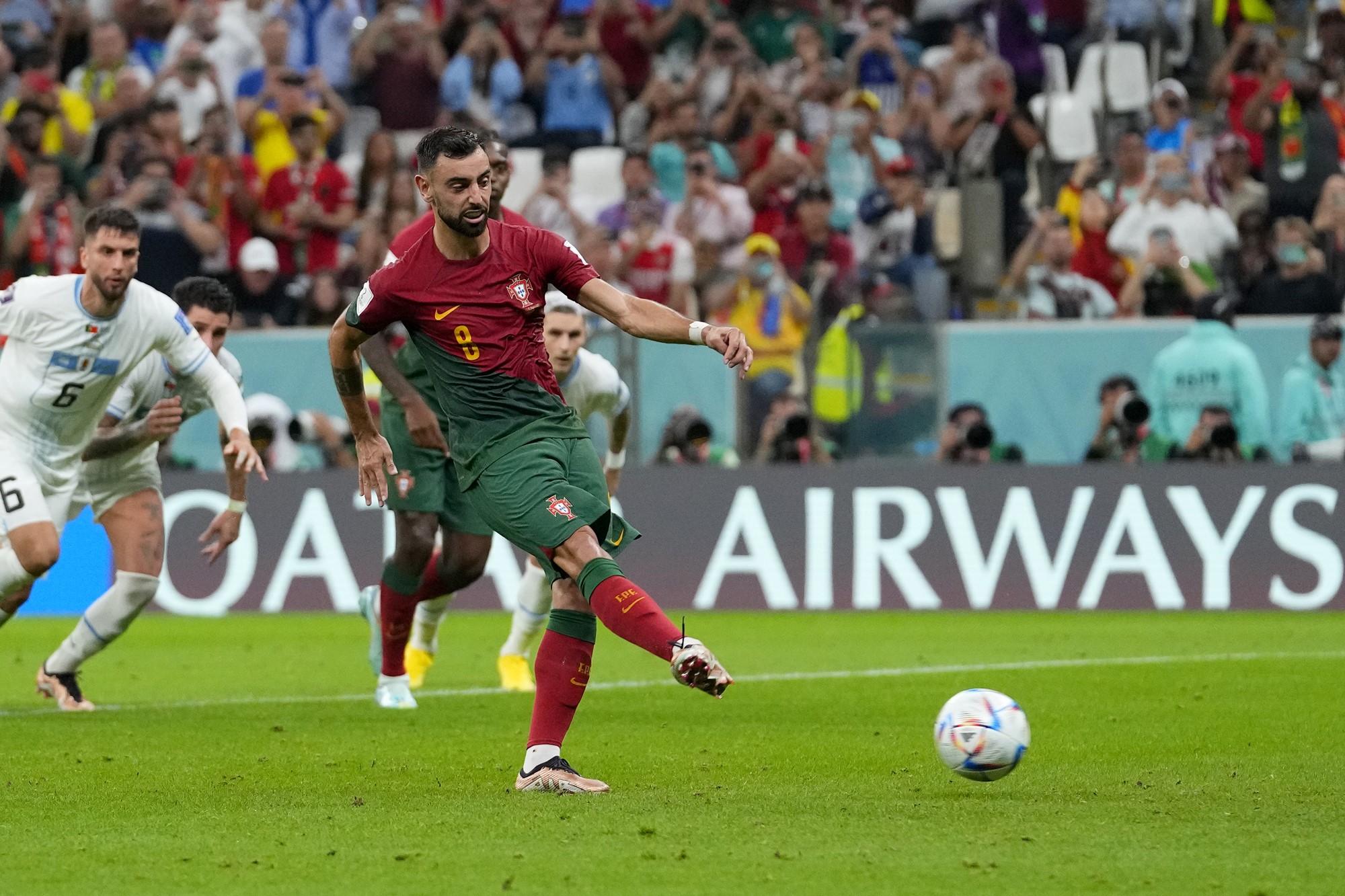 It 's hard to be disappointed when you score the only two goals of the game, but Bruno Fernandes is probably still filthy right now for missing out on a hat-trick after his magnificent performance for Portugal.
His first was an accident, and doubtless Cristiano fans will swear blind he got a glance to it in the air on the way in.
But there was no arguing with the second, a nerveless penalty that left Sergio Rochet floundering.
Even after that there were two more cracking chances – a shot from wide right that was turned around the post, and a drive from the edge of the box that cannoned off the post.
Regardless, Fernandes showed his best on the world stage tonight – and as we have said, no one will want to face Portugal now.