A vital program treating hundreds of patients with severe and complex mental health conditions across north and north-west Tasmania has been left with no doctors amid resignations due to staff shortages, internal health department documents reveal.
Key points:
A health workers union says a public mental health service has been left with no doctors amid staff shortages and resignations
The union says mental health staff have drafted a letter to tell patients about reduced services, but are yet to gain approval to send it
Internal meeting documents show a case manager resigned due to the "stress of inconsistent staffing"
Notes obtained by the ABC show the Adult and Older Persons Community Mental Health Service North (ACMHSN) team met on Thursday, January 5 to "consider surviving the current lack of staff and doctors".
ACMHSN treats about 500 patients in their community or their home across the north and north-west of Tasmania to keep them out of hospitals, both for better patient outcomes and to reduce demand on emergency departments.
The meeting notes show there are no doctors allocated to case management for the next two weeks.
The team set out a plan to re-book critical doctors appointments and cancel others for the next four weeks.
The team also drafted a letter to patients and stakeholders that has not been sent out, warning that doctors appointments will only be available in critical circumstances, non-critical appointments will be cancelled at short notice, care coordination will be reduced, and people will only be able to get prescriptions from a GP.
Assistant State Secretary for the Health and Community Services Union Lucas Digney said the team was seeking approval from the Health Department to send out the letter but it was unclear whether that would be forthcoming.
"What the clinicians want to do is they want to tell consumers and other stakeholders the state of play and the fact that there may be some delays and wait times because of those deficiencies," he said.
Mr Digney said the measures outlined in the letter were already in practice.
"That's stuff that the clinicians are having to make those difficult decisions about every day," he said.
"It means there's no way for a patient being treated in the community who suddenly needs extra support dealt with quickly, no way for any short-notice medication changes, no way for changes to mental health orders or applications for mental health orders to be processed in a timely fashion."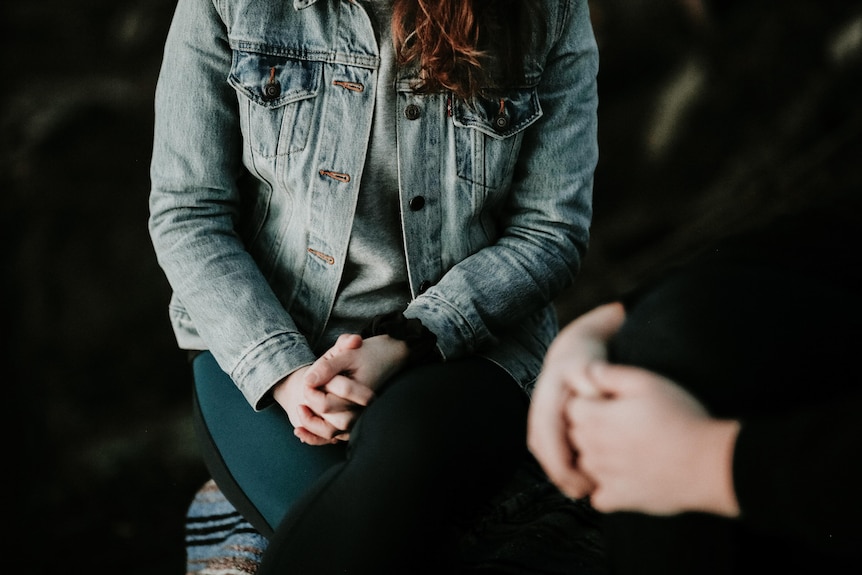 A Department of Health spokesperson said in a statement the letter was "a template, in case it's needed in the future".
"To be clear, the letter is not relevant and has not been sent out," they said.
Mr Digney said the department was trying to hide the fact that mental health services "is in such a state that it might be embarrassing to admit".
Manager quits due to 'stress'
The meeting notes also say a case manager recently resigned, "stating the stress of inconsistent doctors as a factor in decision".
Mr Digney said there's been a "revolving door" of staff at the service over the last three years, leaving it to rely almost solely on locums during that time.
"That means you have a change in approach from the medical staff each time there's a change in locum," he said.
"I'm sure that people can understand that if your boss was changing every couple of weeks it would make things very very challenging, and that's the situation this team has been facing."
Staff on the team say a third of full-time equivalent positions remain vacant, many of which have not been filled for years.
The meeting notes show those in attendance agreed that "the mental health service executive needs to step in to progress current recruitment".
Mr Digney said the situation showed it was high time for the state government's promised mental health reforms, some of which have been implemented in the south, to reach the north.
Mr Digney said the situation was "untenable" for patients.
"It means that you can't get the support you need when you need it, which means they're more likely to be hospitalised."
He said a community-managed client is 10 times less expensive than someone who needs to be managed on a ward.
The department spokesperson said the ACMHSN was "not operating in critical mode" and shortages were being addressed "to ensure continuity of services".
"People can be assured that they will receive appropriate mental health care if they require it, with those who present for treatment appropriately triaged according to their level of need," the health department spokesperson said.
The department said recruitment was underway for recently advertised positions.